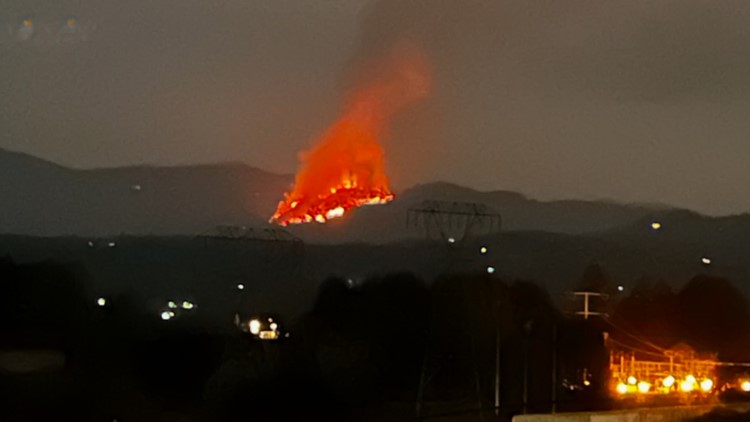 Crews first responded to the fire at 4:37 p.m. Sunday afternoon. Now named the Nakia Creek Fire, the wildfire is burning in grass and brush. 
Air resources will be assigned to the fire Monday morning, the DNR said in a post on Twitter.
A spokesman with East County Fire & Rescue described the fire as "very remote and very rural." 
However, the mountaintop wildfire is very visible. Flames were reported to KGW by people in east Vancouver, Camas, Washougal, Gresham, Troutdale and even atop the hills in Southwest Portland.
Many people shared photos of the fire on social media Sunday night.
Fire officials have not yet said what caused the fire to break out.
This is a developing story and it will be updated as more information becomes available.