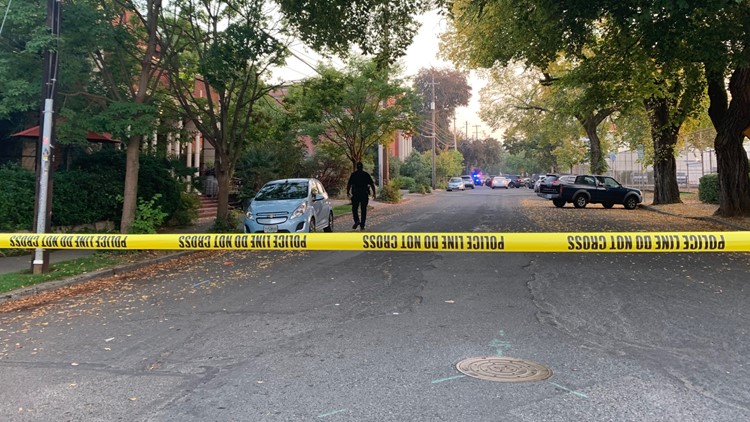 The students are expected to survive, Portland Public Schools said in a statement. The shooting happened after students were dismissed for the day.
The shots were fired just before 4 p.m. soon after dismissal time on North Commercial Avenue near Alberta Street. One of the students was shot in the leg. Both students injured are expected to survive, the district said in a statement. 
"An investigation led by the Portland Police Bureau is underway and the site is now stabilized," the district added.  
According to a statement later released by PPB, officers responded to a 911 call from someone who reported hearing the sound of gunshots, followed by "lots of yelling near the school."
Officers found evidence of shots fired outside of the gym, on the North Commercial Avenue side of the school. PPB said that a male student was shot in the leg outside, then made it to safety inside of the building.
While officers heard reports of a female student who may have been grazed in the hand, investigators were still working to confirm this information on Tuesday night. This seems to have been the second student reported as injured by PPS.
"It's very concerning when violence like this affects our kids. I'm just grateful there was no loss of life today," said Portland Police Chief Chuck Lovell in a statement. "I know our investigators will continue to review any information and I urge anyone who knows anything to come forward."
Students who were still on campus grounds during the shooting were released to their parents near the Kerby Avenue exit. All students have since been cleared out from campus, PPB said.
If you have any information regarding this incident you are asked to contact PPB at 503-823-3333 and refer to case # 22-280110.
This story is developing and will be updated as new details become available.