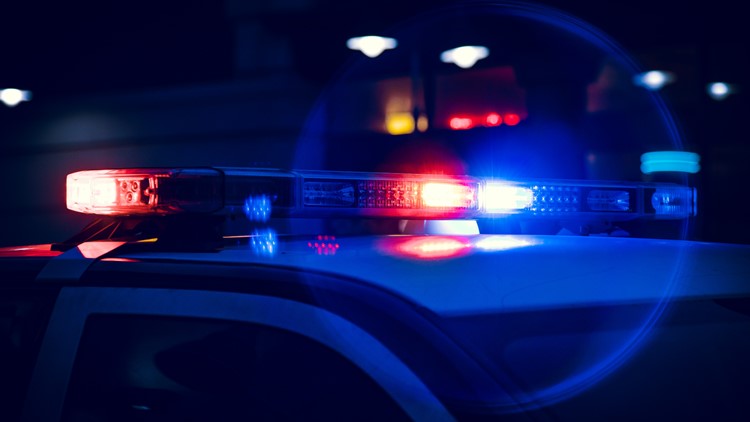 The fatal shootings each occurred late Wednesday night about an hour apart. The violence comes after multiple shootings over the weekend.
PORTLAND, Ore. — Two people died in separate Wednesday night shooting incidents, according to Portland police: one in the Creston-Kenilworth neighborhood in Southeast Portland and the other in the Parkrose neighborhood in Northeast.
The shootings happened a little over an hour apart. No suspects have been arrested in either shooting.
The first shooting was Wednesday evening. Officers responded at 7:53 p.m. to a report of a person shot in the 4200 block of Southeast 37th Avenue between Gladstone Street and Holgate Boulevard, according to a news release from the Portland Police Bureau.
Upon arrival officers found a shooting victim. Officers attempted aid, but the victim was pronounced dead at the scene. 
The second shooting took place about an hour later and about 10 miles away from the first shooting. At approximately 9:08 p.m. police responded to a report of a person shot in the 11000 block of Northeast Glenn Widing Drive, near Airport Way, according to a separate PPB news release. 
They found a victim at the scene who was later pronounced dead. 
The area near the Glenn Widing shooting is expected to have a large police presence for several hours as investigators process the scene and collect evidence. 
More information will be released on both shootings as it becomes available.
As of Nov. 23, there have been 1,167 total confirmed shootings in Portland this year, including 351 people injured in shootings. 
Portland has been grappling with an ongoing increase in violence over the past few years. According to a PPB shooting incident statistics dashboard, there were 1,314 confirmed shootings in 2021, 920 in 2020 and 413 in 2019.