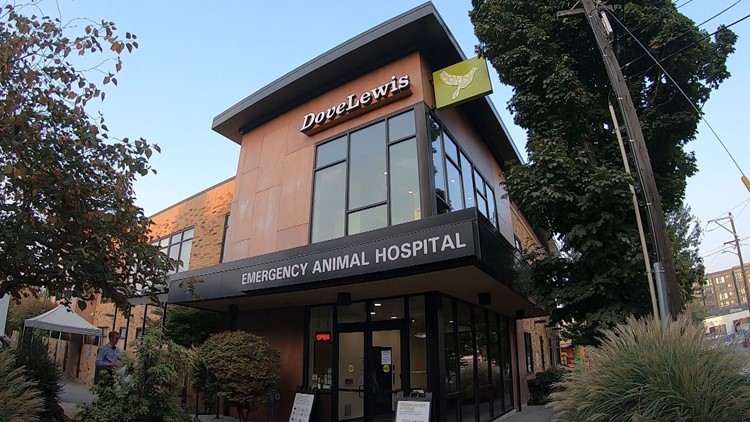 After soldiering through the pandemic and keeping the ER open 24/7 for patients, the CEO of DoveLewis said this was an expected change due to a staffing shortage.
PORTLAND, Ore. — Options for 24/7 emergency pet care just got a lot slimmer in Portland.
"This is heartbreaking for us to have to make this decision, for the long-term health of the organization, for your employees to catch your breath, and for us to regroup on our ability to staff up and get the hospital to where it needs to be," Morgan said.
Ideally, DoveLewis should have 280 employees, Morgan said, with the vast majority working in the hospital. Right now, they only have around 185. DoveLewis' low staffing has forced the hospital to consolidate its services and limit walk-in hours for emergencies.
"We've been down a number of doctors for months throughout the pandemic," he said, "When you have 100 employees down, we just couldn't get through the day anymore."
Meanwhile, leadership at DoveLewis is focused on filling the empty spots. 
"Fortunately, we have ranked up our recruiting efforts and we are seeing some progress there, but the veterinary industry in general has a real problem with staffing," Morgan said. "It's not just DoveLewis. There's not enough veterinarians coming out of vet school. There's not enough technicians coming out of tech schools."
As they continue recruiting efforts, with plans to do more training on-site at the hospital, Morgan said the goal is to have the ER back to 24 hours a day in about six months. 
"We are looking at this as maybe a way to change the model of how veterinary emergency care is provided," he said.