[ad_1]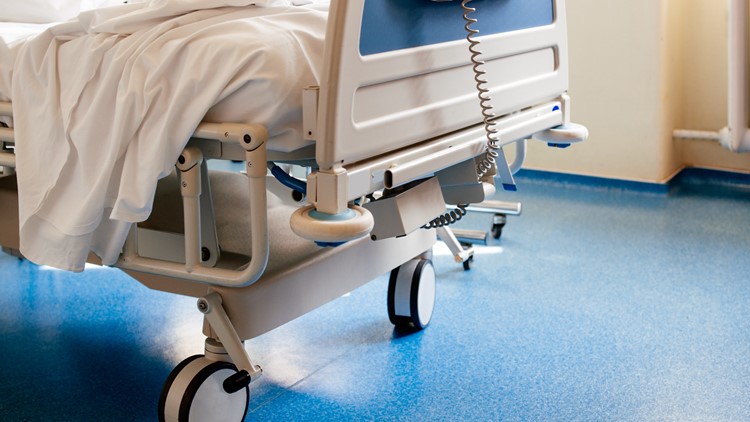 Health care officials say doctors are taking care of the ill in hallways to keep up with the influx of patients.
PORTLAND, Ore. — A surge in illnesses is taking a toll on Oregon hospitals.
"Things will get worse before they get better," Dr. Dean Sidelinger said.
The state epidemiologist revealed Thursday that while the worst of respiratory syncytial virus is likely behind us, influenza is not. Sidelinger says flu cases have doubled week after week for five weeks. He says test percent positivity has jumped from 1% to 30%, but that is not all.
"The COVID-19 pandemic isn't over and we're seeing warning signs that COVID cases are quickly increasing this respiratory season," Sidelinger said.
It is a nightmare scenario for the hospital system. Hospitals across the area are operating at or above capacity.
"What's going on in the pediatric world is truly historic nationwide and here in Oregon," Dr. Wendy Hasson said.
Dr. Hasson, of Randall Children's Hospital, says she is seeing record numbers of sick kids. She and her colleagues are having to get creative just to handle the influx of patients.
"Your child may need to share a room or your child may be seen in the hallway but the most important thing is your child gets the care they need when they need it," Hasson said.
"Emergency department lobbies are crowded," Dr. Ray Moreno of Providence St. Vincent Medical Center added. "We're experiencing very, very long wait times."
Similar situations are playing out all over, including at OHSU.
"My teenage daughter needed to go to the emergency department and I was sitting there for 12, 13 hours in my own ED area," Dr. Matthias Merkel of OHSU said.
On Wednesday, Governor Kate Brown extended an executive order she originally signed in mid November that will provide hospitals with additional resources.
"We expect more than 100 contract nurses and respiratory therapists to be in place in the next week," Sidelinger said.
While promising, this will not fix the problem overnight. Sidelinger pleads with the public to take precautions.
"Wear a mask when you're in crowded indoor spaces this winter and stay up to date on your vaccinations," he said.
[ad_2]

Source link