[ad_1]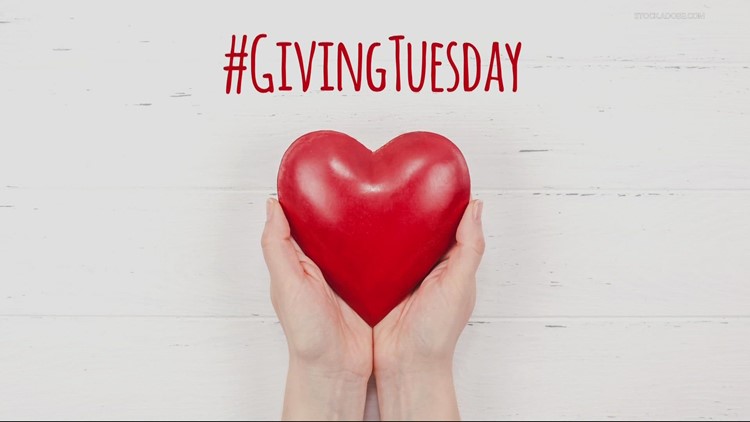 Cambia Health Solutions has donated millions of dollars to local nonprofits through their employees and philanthropic arm, Cambia Health Foundation.
OREGON, USA — The season of giving has arrived, and the Cambia Health Foundation is encouraging people to support nonprofits and organizations in the community that promote health equity.
"I think Giving Tuesday is such an exciting day," said Cambia Health Foundation President Peggy Maguire. "And I think about, in our community, it's a chance for us to invest in those organizations that are making our community stronger and healthier."
Since 2007, Cambia Health Foundation has funded more than $80 million dollars in grants. In just the past five years, they've invested over $15 million toward health equity. Their mission is to advance equity through what they call "whole person health" in underserved communities.
"What we mean by whole person health is recognizing the interconnectedness between our physical health, our mental health and the social factors that influence our health; such as access to healthy food, access to safe and affordable housing, transportation to the doctor's office — all of these things influence our health and well-being," Maguire said.
The foundation's major focus right now is on increasing access to behavioral health.

During this summer's rollout of the National Suicide Crisis Line, 988, Cambia Health Foundation stepped up to make sure it had a smooth launch, investing $300,000 in six local organizations to help support their staff and capacity to answer those calls.
"It's really that tangible support in the community for organizations that are doing the work, Lines for Life was one of those partners," Maguire said.
Their funding is focused on three key areas of behavioral health: children and families, isolation of aging adults and diversity of the healthcare workforce.
"We're working to expand the access to behavioral health by supporting the workforce, by diversifying, training, and expanding the behavioral health workforce with creative interventions," Maguire said.
Cambia also harnesses the power of its workforce and employees by fostering a culture of philanthropy.
"We're really excited to be able to offer a 50% match on all of our employee's donations to nonprofits that they care about," Maguire said. "We don't tell employees where to give, but we support the causes that matter to them."
"When you think about the collective impact that all of these donations on a single day have on the nonprofit community and what we can do when we all lean in and support the community — we're part of making the community stronger and healthier," Maguire said.
[ad_2]

Source link