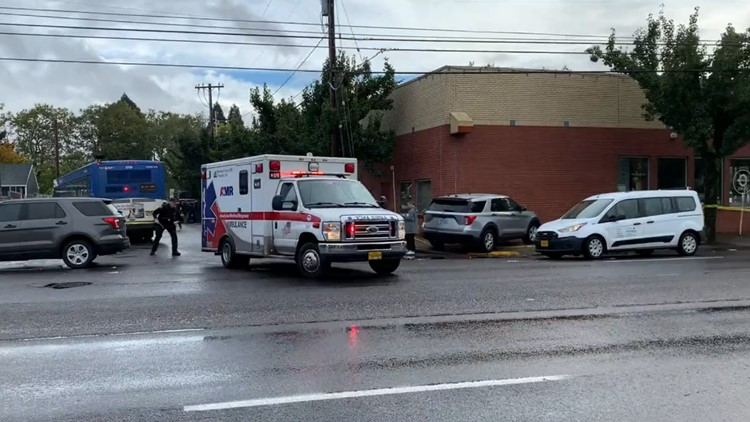 A large number of police and fire units were dispatched to Southeast 83rd Avenue near Harrison Park Monday morning.
PORTLAND, Ore. — A large number of Portland fire and police units were dispatched to an area of Southeast Portland near Harrison Park and Portland Community College Monday morning.
Police dispatch records show police units were sent to the 2000 block of Southeast 83rd Avenue, between the college and the park, just before 9 a.m., and fire units sent to the same location a few minutes earlier. Portland Fire Chief Sara Boone was at the scene at about 10:45 a.m.
A large area on the east side of Southeast 82nd Avenue near Harrison Street was roped off with caution tape, and smoke could be seen coming from somewhere within the perimeter. One person was seen being loaded into an ambulance.
Loudspeakers at Portland Community College were broadcasting a message warning about an active threat and encouraging people to stay inside and lock their doors. 
The college's Twitter account posted a message at about 10:15 a.m. Monday stating that the PCC Southeast campus was on lockdown, with another message at about 11 a.m. stating that the lockdown had been lifted.
A spokeperson for Portland Public Schools confirmed Harrison Park School was also on lockout.
At least one nearby resident reported receiving an emergency shelter-in-place alert from Multnomah County, urging nearby residents to stay indoors until further notice, and said they could also hear a message being broadcast on a loudspeaker.
Multnomah County reportedly sent a follow up message at about 11 a.m. stating that the police activity had ended.
This is a breaking news story and will be updated.