[ad_1]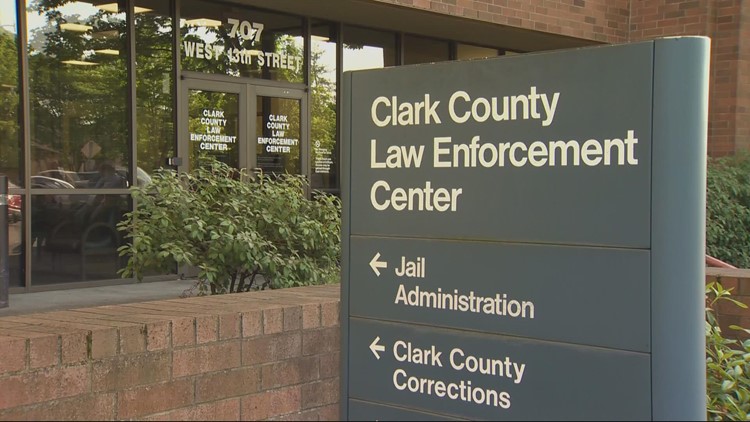 In most circumstances, Multnomah and Clark counties don't book people accused of low-level crimes like shoplifting into jail. That's not the case for other counties.
PORTLAND, Ore. — Crime is a complex issue, one that can look very different depending on the type of crime in question. So for the last several weeks, KGW has been taking a closer look at a type of crime that tends to fly under the radar: misdemeanor theft, of which shoplifting is a common example. Even though it's relatively minor on the scale of crime seriousness, it has the familiar iceberg shape of a problem that goes far deeper than it might appear.
As our previous stories found, Portland-area retailers say that shoplifting has become rampant, exacerbated by a number of factors: a hands-off policy for store employees and hired security, slow or no police response, a lack of follow-up investigation and prosecution, and an addiction crisis that has pushed ever more people to the margins of society.
But another aspect of the response has everything to do with the county sheriff's office, rather than the DA.
When someone is booked into a county jail, it can mean that they are off the street for hours, even days. In Washington County, the courthouse is located in Hillsboro; sometimes as much as a 40-minute drive away from Beaverton on the west side of the county.
Law enforcement officials say that arresting someone, driving them to jail, then taking the time to book them — even if they are released later that day — can disrupt the crime pattern of someone who is stealing. It also might make them less likely to steal in a place like Washington County.
Washington and Clackamas county jails both allow police to book someone charged with a low-level theft offense like shoplifting. But in Multnomah County, and across the river in Clark County, those two jails do not book shoplifters except under special circumstances.
County sheriffs are in charge of their respective county jails. We spoke to Clark County Sheriff Chuck Atkins on Tuesday, and he said that he wishes more people suspected of low-level crimes could be booked into his jail.
"Those immediate consequences really play a part," Atkins acknowledged. "All of us have that little part in us that doesn't want to get caught if you're doing something you shouldn't be doing. And then when you're held accountable to it, it maybe clicks in later — the next time — that, 'Hey, that wasn't a fun place to be,' even if it was only for four hours. But let's just say it was a few days — I think that's highly important. I think they need to feel that pain a little bit that they caused others to feel."
Atkins said that even with remodeling and double booking, his jail can only hold 420 people. Right now nearly everyone being held in Clark County is accused of a felony crime. While there's no official policy against booking lower-level crimes, there just isn't much room.
"I think it is a deterrent if we could do that. There are some issues here in Clark County that I don't know if the other counties experience," Atkins said. "And part of that has to be because of an older, failing jail that opened in like 1987 and has a very small capacity. So we had to really focus closely, with COVID, when COVID hit, on how many people we could bring into the jail for space — you know, to keep separation, etcetera — which really reduced our ability to bring people into the jail."
Multnomah County Sheriff Mike Reese had a similar explanation for his jail, located in downtown Portland. It's still under some COVID-19 restrictions.
"During the pandemic we wanted to do everything we could with our system partners — Portland Police Bureau, the courts, the DA, the Gresham Police Department, parole and probation — to preserve the health and welfare of our jail system," Reese said. "So we restricted at the onset of the pandemic some of the booking criteria. First we were limiting it to just felonies, and then as we talked to public safety partners and we saw some of the improvements we made in our response to the pandemic, we allowed for other charges."
Reese said that his agency is constantly working with public health officials to evaluate their jail policies, but they're still only gradually moving back into "open booking," where someone charged with a lower-level crime can be booked.
"We want to do that in a way that preserves the health of our jail system," Reese said. "We've got a lot of serious offenders in custody right now, over 115 people charged with murder-related types of offenses. We want to make sure we are able to have a viable jail system so that the worst offenders can be booked into custody."
According to Reese, some suspected shoplifters are still booked into the jail, particularly when Portland police are running some sort of special mission to target that type of crime. He also acknowledged that sheriff's deputies do arrest people for shoplifting, and they find it frustrating that the DA brings charges in less than half of cases.
"Yeah I think there's frustration from line staff — our officers and deputies out on patrol. Certainly they are at the front end of the criminal justice system and want to have the best possible outcomes from the cases that they present," Reese said. "But we're looking at, from our perspective, a lower bar than the district attorney's office has for prosecution. So we need probable cause to make and arrest, whereas the district attorney is looking at 'beyond a reasonable doubt' as a standard to prosecute."
There's also a big difference in how shoplifting is handled depending on the nature of the offender. A young, first-time shoplifter might only need a call to a parent as a deterrent, Reese said, while more prolific offenders might need jail time accompanied by drug, alcohol or mental health treatment.
On Monday, KGW checked back on one 24-year-old shoplifting suspect who was caught by Portland police Nov. 9 after allegedly taking off in a stolen truck full of items stolen from Target. She lost control of the truck when police successfully deployed spike strips in her path, ultimately crashing and then trying to run away on foot.
Sitting handcuffed in the back of a police cruiser, the woman was forthcoming with investigative reporter Kyle Iboshi, telling him that she stole in order to sell the items and buy fentanyl, which is readily available — nigh unavoidable — on the streets.
The woman was arrested and released, but was soon arrested again in Washington County on charges for shoplifting. As of Monday night, she was lodged in the Multnomah County jail, this time for violating the terms of her parole in a previous case. Under the terms of that parole, she'd also been ordered to participate in drug, alcohol and mental health screening. It's unclear if she'd been complying with those terms prior to her latest arrest.
[ad_2]

Source link