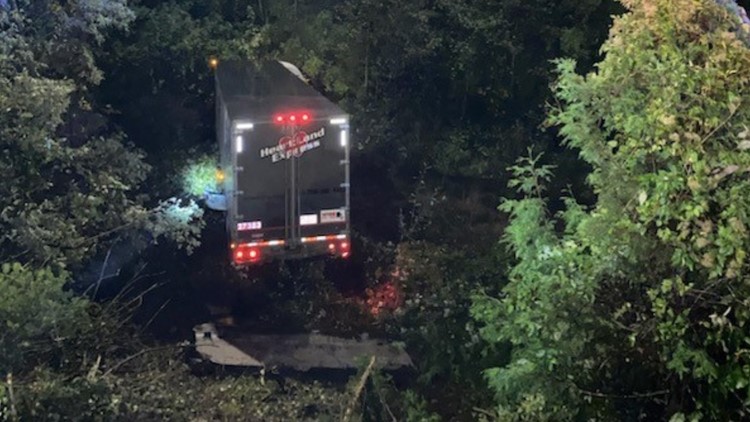 PORTLAND, Ore. — Two northbound lanes of Interstate 5 near Southwest Terwilliger Boulevard in Portland are blocked following a semi-truck crash Wednesday morning.
Officers responded around 4:40 a.m. to a semi-truck that lost control while traveling northbound on I-5. The semi hit a concrete barrier before going down an embankment under Southwest Terwilliger Boulevard. The driver was taken to the hospital with minor injuries, police said. No other vehicles were damaged during the incident.
Drivers should expect "significant delays" on northbound I-5, police said, as crews are expected to take "many hours" to recover the semi. The freeway will be down to two lanes south of Southwest Terwilliger Boulevard, and it will be closed at times as crews work to recover the semi.