[ad_1]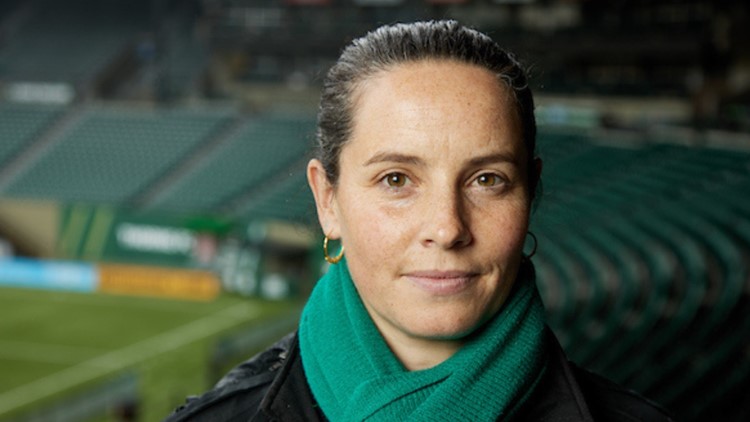 Wilkinson and the club said she reported a matter to the Thorns, who elevated it to the league office. An investigation cleared Wilkinson of any wrongdoing.
PORTLAND, Ore. — Portland Thorns head coach Rhian Wilkinson will resign after one year with the club, she and the Thorns announced early Friday morning.
In the news release announcing Wilkinson's resignation from the club Friday morning, the Thorns said Wilkinson "self-reported a matter to Club leadership, who then elevated it to the NWSL" late in the season. The Thorns said Wilkinson was "cleared of any wrongdoing" after a joint investigation by the league and the players union.
"The Portland Thorns and Coach Wilkinson followed all League processes and policies and fully cooperated with this investigation," said NWSL Commissioner Jessica Berman. "The joint investigative team conducted a thorough investigation that resulted in a finding of no violation of League policies."
In a statement, Wilkinson revealed more details about the incident that was reported and investigated.
"During my time as the Thorns coach, a player and I formed a friendship that turned into more complex emotions. In mid-October the player shared her feelings for me, and I reciprocated. While this was a human moment, it went no further than this expression of feelings for one another. In an effort to follow NWSL and NWSLPA processes to protect player safety, and to be as transparent as possible, the player and I immediately stopped spending time outside of training together, and soon after stopped all communication outside of work. In less than a week, I reported myself to human resources to make sure I had not crossed any ethical lines," Wilkinson said in the statement.
Wilkinson said she was "completely exonerated of any wrong doing" in the investigation by the league and players union, but she said that the players on the club found out about what happened before she could inform them personally.
"The narrative regarding my actions has now taken on a life of its own, and as a result I can understand that the Portland players feel hurt and have to deal with another non-soccer related situation," Wilkinson said.
Wilkinson said the player asked her to resign and she agreed to their request.
"Thank you again to the players, it was an honour to work with you and I look forward to cheering on your continued success under new management," Wilkinson said. "Finally, thank you to the city and the fans of Portland. You have set and continue to set the standard for support for the women's game. It was my great privilege to work for you this past year."


[ad_2]

Source link