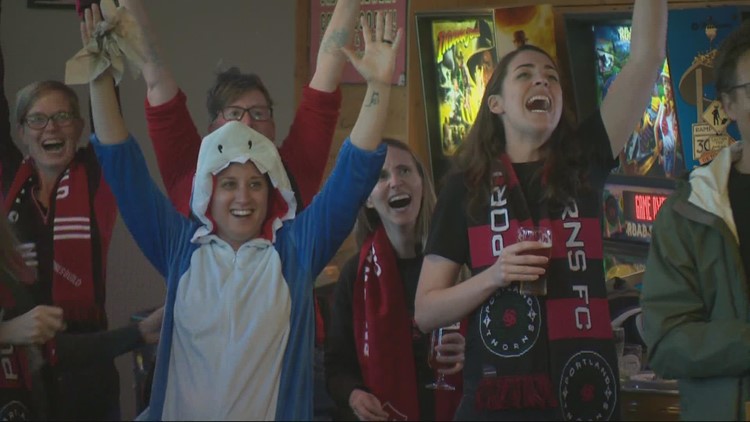 PORTLAND, Ore. — Thorns watch parties ruled the day. At the Sports Bra in Northeast Portland it was so crowded they put a sign on the door telling people to find other spots to watch the championship match. Those who got inside got there really early.
"Two o'clock this afternoon so we could sit at the bar and have great seats in front of the tv" said one supporter.
Senator Ron Wyden got in and cheered with everyone else.
A few miles away at Hopworks fans packed the place for a watch party.
Every TV tuned to the match and the fans were worked up from the opening whistle.
After the match relief and joy.
"We deserve this, the girls deserve this. We're all super excited for them, they worked for it" said a supporter
Even Timber Joey attended the watch party to support the Thorns.
He said "I'm so proud of those women, so proud. They've done so many incredible things. I've been in tears multiple times this season over this. I'm happy they got what they deserved it's amazing."