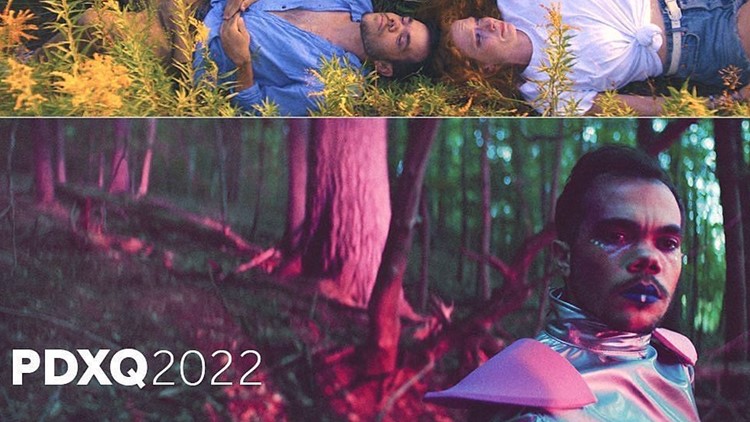 After a two-year hiatus due to the pandemic, the festival returns Nov. 15-20 at Cinema 21 in Northwest Portland.
PORTLAND, Ore. — The Portland Queer Film Festival returns to Cinema 21 in Northwest Portland Nov. 15-20 after a two-year hiatus due to the COVID-19 pandemic. 
The festival returns with a total of 11 film titles, ranging from trans stories to documentaries, narratives and drama. This year marks the 24th festival for the nonprofit.  
"Well, we have a really good spectrum of titles that just sort of covers the whole experience of queerness," said Gabriel Mendoza, artistic director of the festival. "This year I feel we have … everything is a winner. Everything's just really top quality."
Portland Queer Film Festival aims to educate, inspire, intrigue and bring people together. The festival is a community funded event that was started nearly 30 years ago by Cinema 21 owner Tom Ranieri, according to Mendoza.
"Way back in the day, before people were even really making a lot of queer movies, he thought there should be some sort of festival or some sort of, you know, showcase for queer film."
Early this year, Portland Queer Film Festival attempted to return to an in-person theater festival, but it ultimately did not happen due to a surge in COVID cases. And for the first time ever the festival decided to collaborate with the Portland Queer Documentary Film Festival this November.
"With QDOC, they wanted to do November," said Mendoza. "We're like, let's just do it together. And so it came together really quickly, like in a month and a half to put it all together."
Tuesday, Nov. 15 will be the opening night of the festival with the premiere of "Unidentified Objects." The film is a startling, beautiful film that explores self-image, perception and feeling like an outcast, according to Screen Rant.
"So I'm super excited about what people, how people respond to these kinds of films and share," said Mendoza.