[ad_1]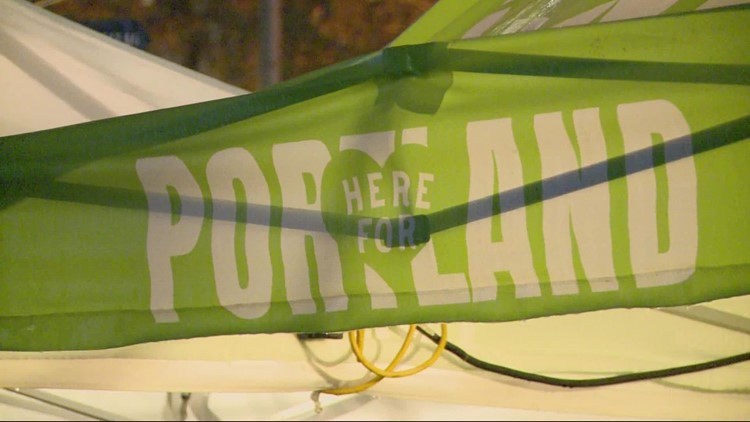 The gift cards are each worth $50. The campaign aims to help participating local businesses bounce back from the pandemic.
"The Kuto app is a local, BIPOC-owned company that helps people make electronic transactions while avoiding the fees that are charged by major financial institutions," said Abe Proctor the director of communications for Worksystems, the workforce development board for Multnomah and Washington Counties. "Everybody likes $50, right? And we're giving away three thousand of these, so that's $150,000."
The campaign is part of Mayor Ted Wheeler's ongoing efforts to better support local downtown businesses to help them bounce back from the coronavirus pandemic. HFP is an effort to encourage Portlanders to get out and spend money this holiday season with local businesses, particularly those owned by women and people from undeserved communities. 
Dozens of people lined up Friday night to get their free gift card. 
"We've gotten Kuto gift cards before, and it's given us a lot of opportunities to find new local businesses that we haven't heard of before, or maybe we wanted to go to but didn't have the money ourselves to spend on it," said Caty Jimenez. 
Some Portlanders told KGW they believe the effort will help the city rise above some of the recent challenges, and propel more people to shop local this holiday season. 
"It's a start," said Bernard Lewis, "I think it's a great way to improvise and to jump over that hurdle, tear down that wall, and get Portland the recognition it really deserves."
Additionally, HFP is also working with Portland State University. They are helping students get paying jobs with businesses in the downtown area. Students who sign up can work a total of 300 hours, after which each business has the option to hire them on an ongoing basis.
[ad_2]

Source link