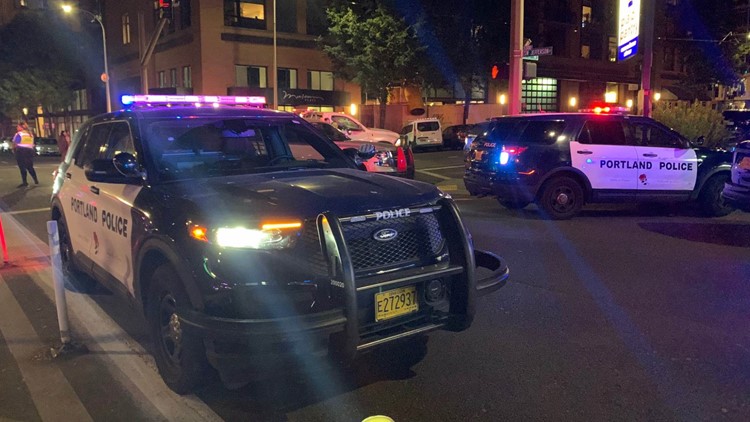 No officers have been injured. Some streets in Southwest Portland will be closed during the investigation.
PORTLAND, Ore. — An investigation is underway in downtown Portland after a police shooting Friday night near Southwest 12th Avenue and Jefferson Street, the Portland Police Bureau (PPB) reported.
No officers were injured, PPB said, but police did not report any other information about the shooting, including whether anyone else was injured.
During the investigation, Southwest 12th Avenue will be closed between Columbia Street and Madison Street and Southwest Jefferson Street will be shut down between 11th Avenue and 13th Avenue.
The last police shooting in Portland was Oct. 5, as officers covered three separate crime scenes in the Lloyd District. An officer with the Portland Police Bureau told KGW at the scene that a stolen Subaru had been crashed during the incident and that MCSO had fired at someone. No one was hurt in that shooting.
As of Oct. 12, there have been 1,031 confirmed shootings in Portland, including 313 people injured in shootings. Portland has been grappling with an ongoing increase in violence over the past few years. According to a PPB shooting incident statistics dashboard, there were 1,314 confirmed shootings in 2021, 920 in 2020 and 413 in 2019.
This is a developing story and may be updated when more information is made available.