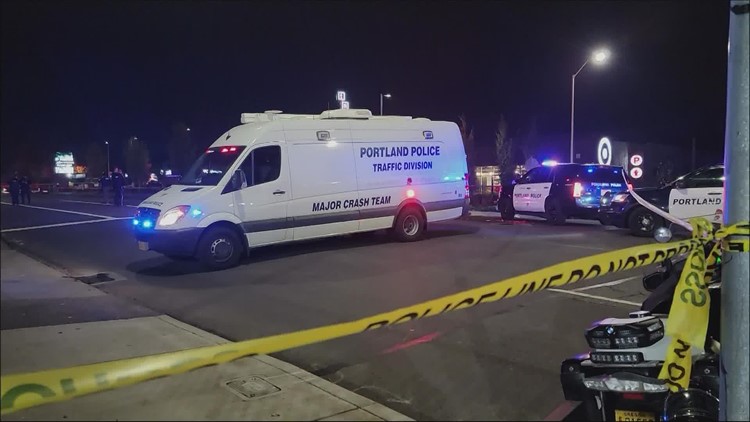 The pedestrian was taken to the hospital. The incident marked the third time a person has been hit on Southeast Powell Boulevard this month.
PORTLAND, Ore. — Police are investigating a hit-and-run involving a pedestrian in Southeast Portland on Thursday night.
Officers responded around 8:48 p.m. to a crash involving a vehicle and a pedestrian near Southeast Powell Boulevard and Southeast 30th Avenue. Police found the pedestrian with critical injuries when they arrived to the scene. The pedestrian, who has not been identified by police, was taken to the hospital with life-threatening injuries.
The driver left the area and was not immediately located, according to the Portland Police Bureau (PPB).
The Portland Police Major Crash Team is investigating. Southeast Powell Boulevard was closed between Southeast 26th Avenue and Southeast 31st Avenue.
Thursday's incident is the third time this month that a person has been hit on Southeast Powell Boulevard. On Oct. 4, Sarah Pliner, a well-known Portland chef, was hit and killed by a semi-truck while riding her bike on Southeast Powell Boulevard and Southeast 26th Street. Cycling advocates held a silent protest and demanded more safety infrastructure.
On Oct. 18, a Cleveland High School student was hit and had minor injuries. After the incident, the Portland Bureau of Transportation installed 11 new school zone signs and the Oregon Department of Transportation added striped crosswalks. 
Anyone with information about Thursday's crash is asked to send an email addressed to the Traffic Investigations Unit at crimetips@police.portlandoregon.gov and reference case number 22-288295.