[ad_1]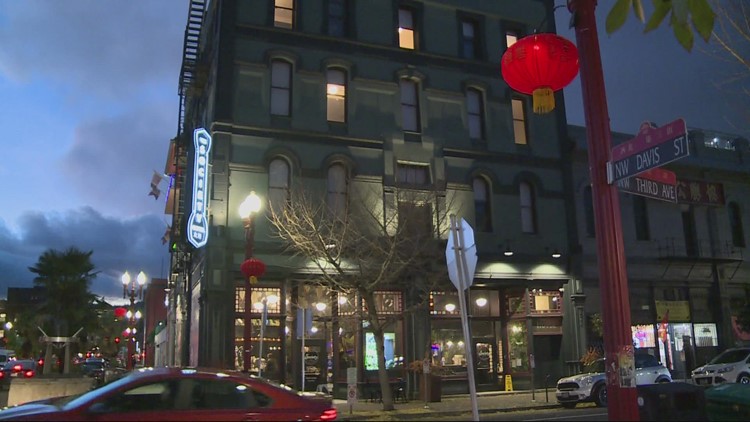 Following months of increased crime, Old Town business leaders reflect on the results of a safety improvement plan and new partnerships with the city.
PORTLAND, Oregon — Business leaders in Portland Central Eastside Industrial District are following Old Town's lead — in the hope of rebounding after months of increasing crime and trash. 
This week they'll meet with city officials to hammer out a "90-day reset plan" that includes increased police presence and clean-up efforts. It also marks the start of a partnership between the neighborhood and the city to achieve specific goals to improve safety. 
"We're all stuck in the same boat so we better be rowing in the same direction," said Burke. "Otherwise we're going to start spinning in circles and I think that we have been spinning in circles for the last couple of years."
Now in forward motion, Old Town leaders picked three specific areas to improve upon within their 90-day plan: safety, cleanliness and accessibility. To address trash, Burke asked for three dedicated cleaners and a driver from Downtown Portland Clean & Safe.
"[The driver] is telling us he's sometimes making three trips a day to the dump just with his one truck, just from Old Town," said Burke.
Burke also asked the city for better lighting, specifically to double the lumens in Old Town's lamp posts. When a city employee checked the lumens, Burke said they made an interesting discovery.
"The takeaway was the lumens were higher than average and the reason for the darkness was the buildings weren't leaving their lights on or that the lights were broken," said Burke. "I could check-in and say hey, this was really meaningful feedback and I can fix that right away."
Burke said it was just one example of how they worked with the city to find and implement a solution instead of just complaining about an assumption. 
On Tuesday, she shared her experiences during a meeting between local leaders and business owners from the Central Eastside Industrial Council. This week, those business leaders and city officials will discuss implementing their own 90-day reset plan.
"We deal with break-ins, we deal with assaults," said Darren Marshall, CEO of Steven Smith Teamaker, headquartered in the Central Eastside. "For us, we need to see results and actions."
Whether a 90-day reset plan will deliver those results remains to be seen. But from where Burke stands, committing to finding solutions together, then daring to try them out, has made a lot of sense.
"I'm excited for them all to go through the work and then see the results on the other side," she said.
"We've had a real sense of partnership in trying to solve a lot of these problems," said Burke.
[ad_2]

Source link