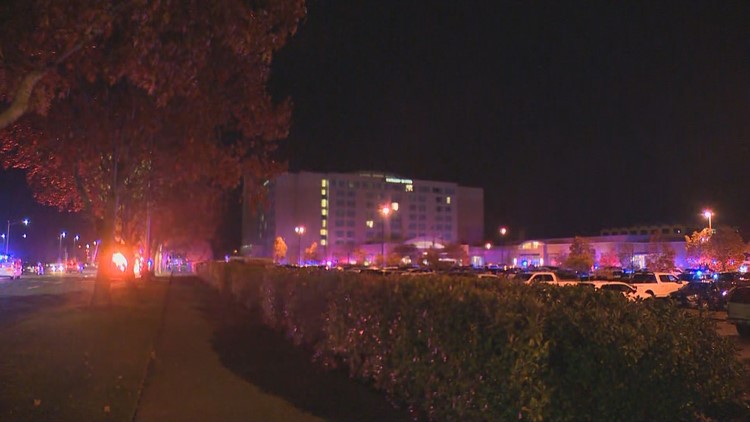 PORTLAND, Ore. — A shooting at the Embassy Suites Hotel at the Portland Airport wounded one person on Saturday night. There is no word on their condition.
The Port of Portland says one to three suspects took off from the scene, which falls within the jurisdiction of airport police.
The shooting happened after 9:30pm at the hotel on Northeast 82nd and Airport Way.
"The Port of Portland Police and Portland Police Bureau responded and the Port Police, along with the East Country Major Crimes Team will be conducting the ongoing investigation," said spokesperson Kama Simonds with the Port of Portland.
This is a developing story and will be updated as more information becomes available.