November 23, 2022 at 3:00 p.m.
By DuPont™ Tedlar®.
PVF film was chosen to restore this resort's beachfront property metal roof and protect it from corrosion.
The Sea Crest Condo's in Hilton Head can now stand up to the sea spray and salty air of the South Carolina coastline. The twenty-year-old multi-story building sits directly on the Atlantic Ocean, causing the steel roof panels and framing of the building to be severely corroded. Looking for a long-term fix, the owner turned to DuPont™ Tedlar®  PVF film to protect the roof from such a corrosive environment.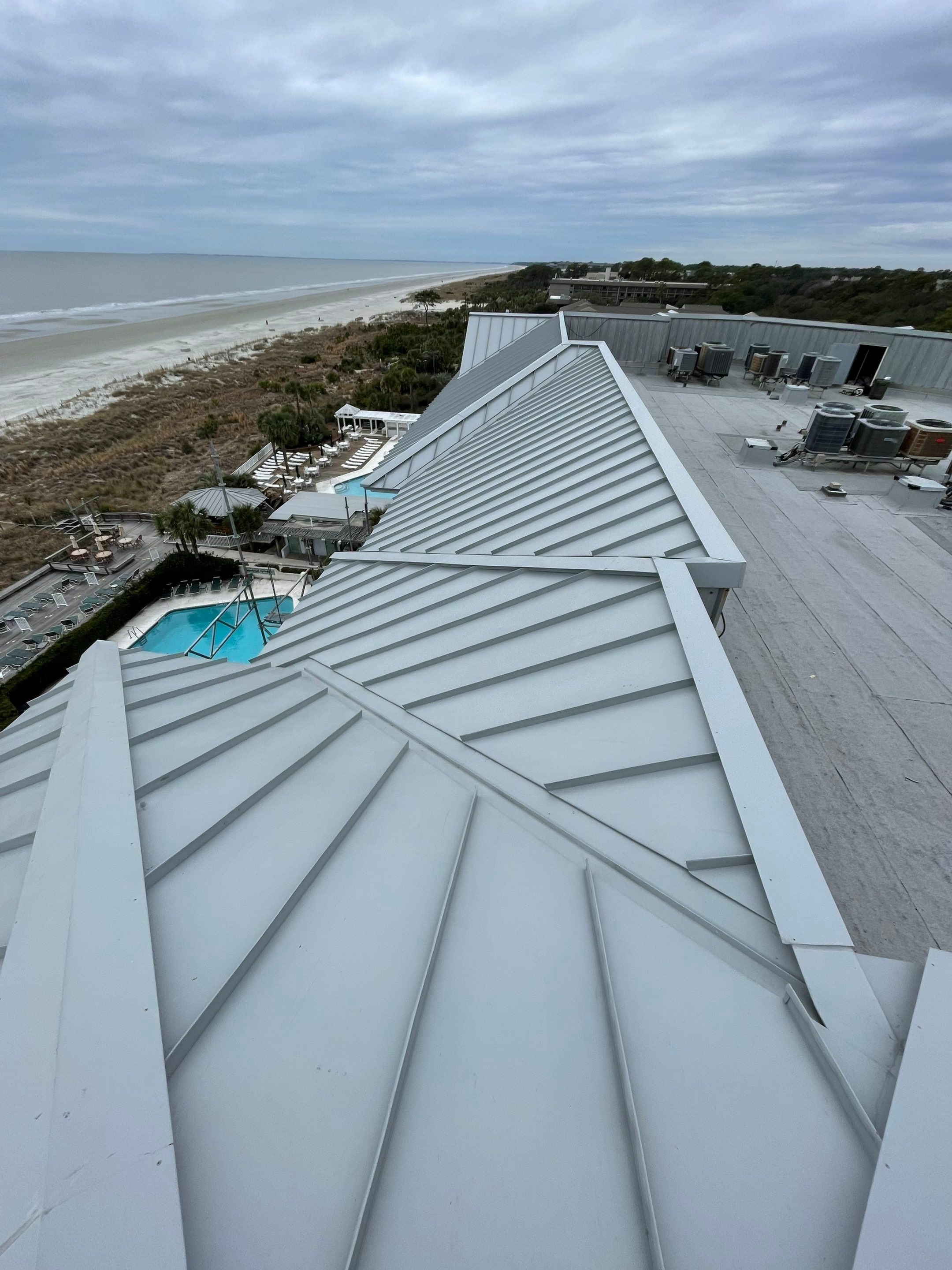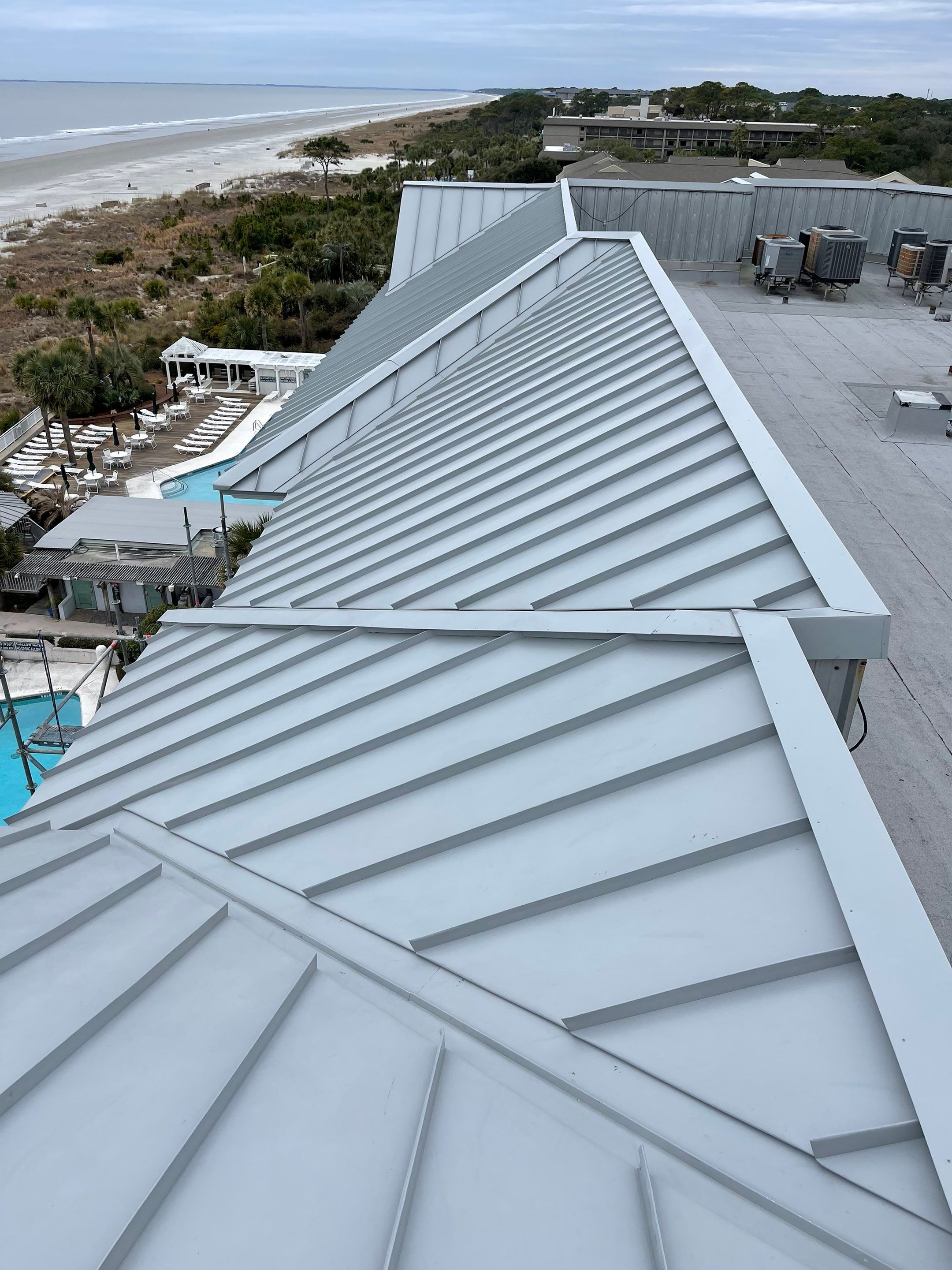 Construction Metal Products (CMP), a leading panel producer in the Carolinas was selected to facilitate the renovation project and recommend suitable materials. They were presented with two options. The first being to install a standard PVDF coastal paint finish on an aluminum base metal and have the burden and expense of scheduling, executing, and documenting yearly maintenance to maintain the paint finish warranty.
The second option was to install Tedlar® on an aluminum base metal with no maintenance requirement to maintain the finish warranty. Aluminum panels laminated with Tedlar® from Metal Alliance were ultimately chosen for their excellent durability by the coast, even as close as 1,500 feet from the ocean.
Additionally, Tedlar's® excellent flexibility allowed it to bend to tight edges on the roofing panels without compromising film integrity or adhesion, thus assuring the roof is protected and looks brand new for decades. Installers commented that Tedlar® was much more durable and hardier during installation than a standard PVDF/ Kynar® paint finish. They also noted the ease of installation of the panels and the excellent finished look of the roof.
This project was installed by RPI Roofing with panels supplied by Construction Metal Products, from coils provided by Metal Alliance. Metal Alliance Tedlar® products are available with up to 50-year warranties and no coastal restrictions, offering revolutionary protection to the metal building panel market.
Learn more about DuPont™ Tedlar® in their RoofersCoffeeShop® Directory or visit tedlar.com.
Original article source: DuPont™ Tedlar®