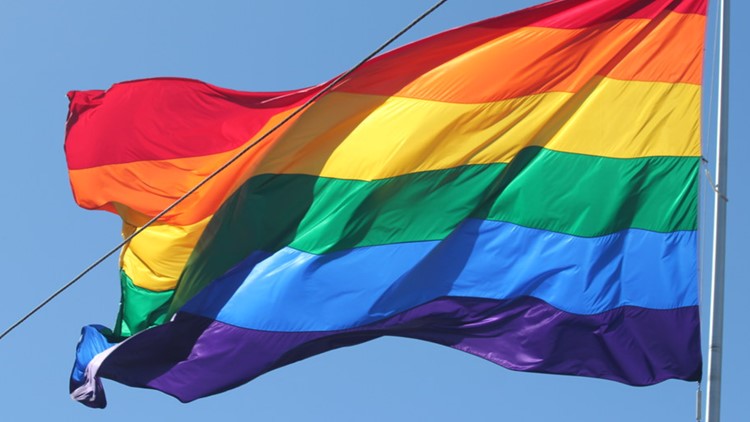 A person was captured on surveillance video burning a home's Pride flag and then giving the Nazi salute to the camera.
Early Monday morning officers and firefighters with Tualatin Valley Fire and Rescue responded to a report of a fire at a home on North Villa Road near George Fox University in Newberg. 
Upon arrival they found a flag that was attached to the house had been set on fire and was destroyed. The house sustained slight damage but there were no injuries reported, police said.
The video shows a masked person — presumably a man — walking up the driveway to the house. They were wearing a long sleeve sweatshirt with a face mask covering their nose and mouth.
The person is seen lighting the flag on fire, and then directly walking up to the camera to give a "Nazi salute" before walking away. 
The police department posted the footage on their Facebook page in hopes of someone recognizing the person.
The case is currently being investigated as a bias crime.
Newberg has seen controversy in recent months over displays of Pride flags in schools after the Newberg School District voted to ban some symbols, including   Pride and Black Lives Matter flags. In September, a Yamhill County judge found the ban was unconstitutional. 
If anyone has information that may lead to developing a suspect in this new case, please contact Detective Fouch at 503-538-8321 or by email at daniel.fouch@newbergoregon.gov