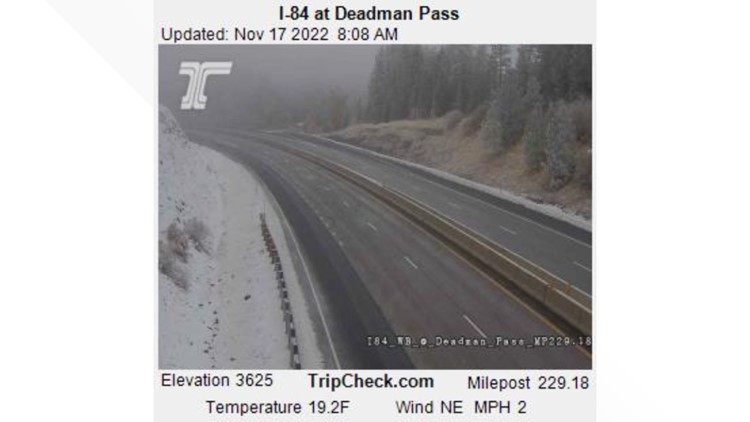 PENDLETON, Ore. — Interstate 84 is shut down in both directions in eastern Oregon due to crashes and icy conditions, the Oregon Department of Transportation (ODOT) reported Thursday morning.
The closure is expected to last several hours, according to ODOT, and stretches from about six miles east of Pendleton to about four miles east of La Grande.
ODOT said OR-204 (Tollgate Highway) is also closed in the area.
This is the same stretch of highway where a 170-vehicle pileup shut down I-84 for nearly a day earlier this year in February.
This story may be updated when more information is made available.