[ad_1]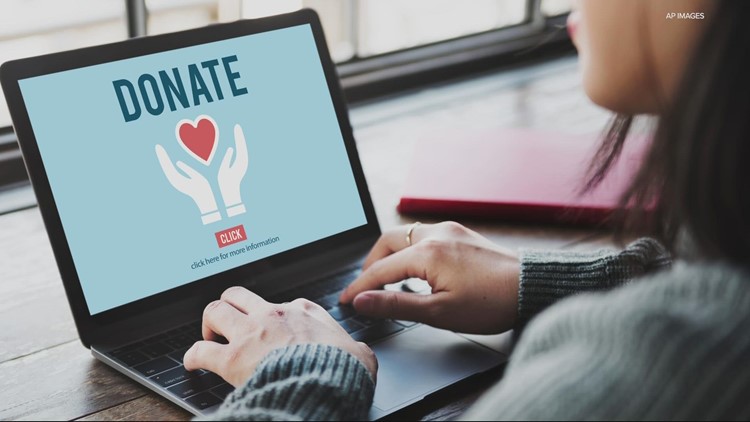 In 2017 the tax code was changed by then President Donald Trump — single filers now need to deduct double then what they used to.
PORTLAND, Ore. — Nearly 35 million Americans donated during last year's Giving Tuesday, bringing in $2.7 billion dollars to nonprofits and charities. 
"We are working towards building a children's museum in Clark County but our mission is to provide exploratory play opportunities throughout the area," said Jeanne Bennett, chair of the board of directors at Columbia Play Project in Vancouver.
Columbia Play Project is entirely ran by volunteers — so these donations help them stay afloat, said Bennett.
"Having more donations, more donors and larger donors and donations would be really helpful to keep our momentum going," said Bennett. 
But it may just be coming out of the kindness of people's heart, versus any tax incentive. It's always been when an individual donates to charity, or drops off at a local Goodwill, they'd get a receipt to get a tax break.
"You get to reduce your income by how much you give," said Gretchen Stangier, the owner of Stangier Wealth Management. "So if you give $1,000, that thousand dollars is reduced off of your income on your itemized deductions."
But now in order to get that tax break, people must itemize their deductions. That is the result from a tax code change in 2017 by then President, Donald Trump. 
"Everybody gets the standard deductions. But if your mortgage interest, your property taxes, how much you pay to the state and in income taxes, your charity donations, your clothing donations — if all of that adds up to more than the standard deduction then you get to take that," said Stangier. "So that's why it's important to keep track of everything because you want to take the biggest deduction you can."
While many people don't itemize, in times of crisis and uncertainty, it's still worthy to donate. 
Our Children Oregon is hoping people donate this year. The child abuse prevention nonprofit directly supports children and families.
"In this society where we value so much of materialism Giving Tuesday is an opportunity to give back to organizations and individuals who have dedicated their lives to improving the well-being of others," said Jenifer Wagley the executive director of Our Children Oregon.
"Be a part of this day that I think represents the best of who we are as a nation coming together developing a whole other sector, the nonprofit sector, that's really about improving people's lives." 
[ad_2]

Source link