[ad_1]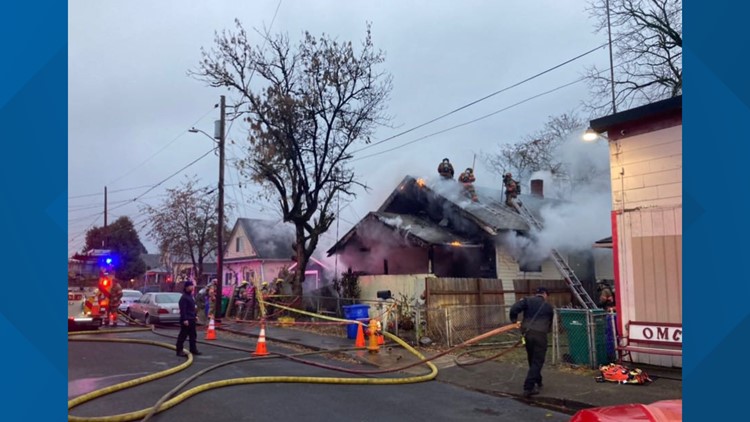 No one was in the house at the time of the fire. The cause of fire is under investigation.
At around 7:16 a.m. a PF&R crew responded to a report of a fire. Upon arrival they found the porch of the home in flames. A nearby fence was also on fire, PF&R said in a news release. 
As the first fire crew worked on extinguishing the fire, a second fire crew arrived on scene. They found the electrical drop line to the home had been compromised and burned through completely, PF&R said. 
The second fire crew reported that the fire had self-vented through the roof. The fire had moved into the soffit above the porch and burned through that portion of the roof but was contained in the attic space until firefighters were able to put it out. 
There were no occupants inside the house, fire officials said. 
A person, presumably a neighbor, arrived and said a tenant of the house may have returned before the first fire crew arrived. PF&R conducted a second search of the home, but no one was found. 
An investigation is underway on a cause of the fire after fire crews arrived. 
On Thursday, an attempt to steal gas from rental trucks at a Southeast Portland U-Haul location resulted in a "large fire" early Thanksgiving morning, according to Portland Fire & Rescue. 
According to a PF&R official, an investigation into this fire determined that someone had been trying to siphon fuel from the rental trucks before the fire began. However, investigators weren't able to find out what method of siphoning was used due to fire damage on the trucks.
[ad_2]

Source link