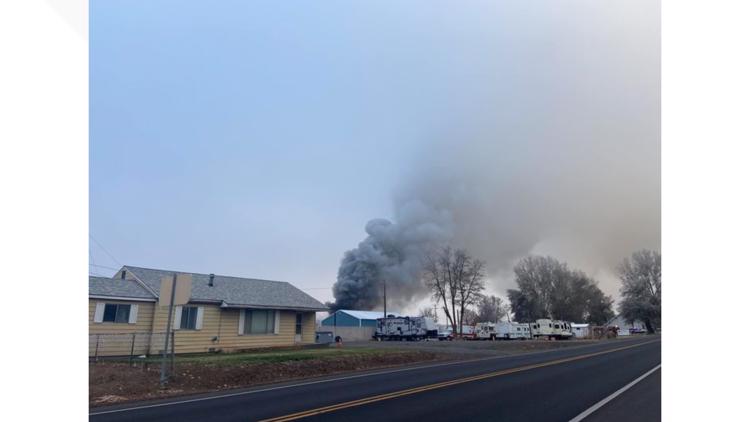 Grass Valley residents are being asked to evacuate due to concerns over chemicals potentally exploding in a hemp plant fire in Sherman County.
GRASS VALLEY, Ore. — A potential chemical explosion threat due to a fire at a hemp plant in Sherman County has forced Grass Valley residents to evacuate to safety, according to the Sherman County Sheriff's Office.
In a facebook post from the Sherman County Sheriff's Office account, town residents are being urged to evacuate due to a large volume of combustible chemicals and a possible explosive reaction. Officials had the residents evacuate to the nearby city of Moro and its fire station.
 As of 6:37 p.m. the hemp plant building is still burning and fully engulfed with small explosions, according to officials.
There are five employees that have suffered burn injuries and one employee with significant burns. 
Grass County is a town about 125 miles east of Portland. Highway 97 was temporarily shut down due to the fire and evacuation but has since reopened. Officers are asking travelers to use caution as the area is surrounded with thick fog. 
No details on a specific cause or exact containment at this time. 
This is a developing story and will be updated as needed.