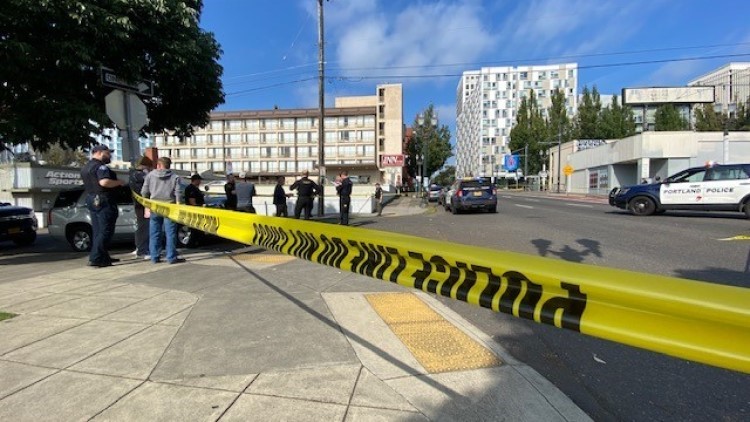 An officer with Portland police said that the shooting involved the Multnomah County Sheriff's Office and a stolen car.
PORTLAND, Ore. — Police descended on Northeast Grand Avenue in Portland's Lloyd District on Wednesday after at least one deputy with the Multnomah County Sheriff's Office opened fire at a suspect, an incident that came to cover multiple crime scenes.
An officer with the Portland Police Bureau told KGW that a stolen Subaru had been crashed during the incident, and that MCSO had fired at someone. Other details, like if anyone had been hurt, were not immediately available.
MCSO later confirmed in a tweet that this was a shooting involving one of the agency's deputies, urging people to avoid the area and expect road closures during the investigation.
PPB is now the lead agency on the investigation, the sheriff's office said.
More and more police resources were arriving at the scene around 3 p.m. on Wednesday, including a PPB mobile command center and K-9 units.
A witness to the south end of the incident, near Holladay Street, told KGW that he saw a man fire three shots, then run into a nearby garage before fleeing down Grand Avenue.
The last time that law enforcement officers in Portland opened fire on a suspect was on Aug. 15, as they pursued a man later identified as 49-year-old Robert Connelly. The Portland Police Bureau said that Connelly was armed and pointed a gun at officers. No one was hurt in the shooting, and Connelly surrendered to officers after he reportedly held a man hostage inside of an auto shop for several hours.
This is a developing story and will be updated with more details as they emerge.