[ad_1]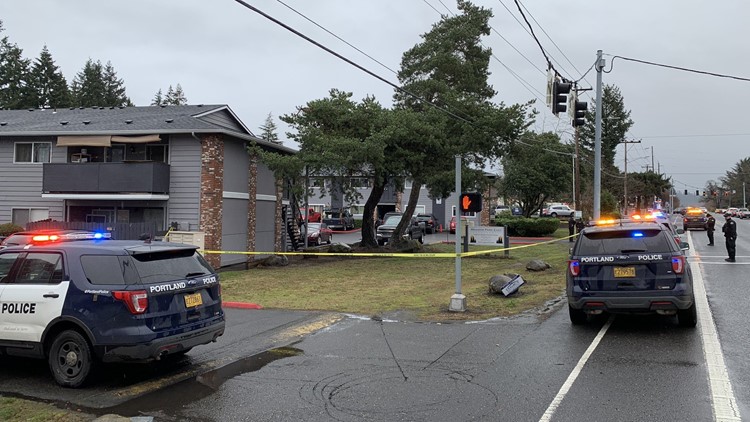 Portland saw 90 homicides in 2021, which set a record at the time. According to Portland police, Friday's stabbing means 2022 has broken that record.
PORTLAND, Ore. — A deadly stabbing in Southeast Portland's Centennial neighborhood became the 91st confirmed homicide in the city this year, according to Portland police — breaking last year's record of 90 homicides.
Officers from the Portland Police Bureau's East Precinct responded just after 11:30 a.m. to reports of a disturbance in the 17100 block of SE Powell Boulevard, at the Meadow Park East apartments.
Police arrived to find an injured victim, suffering from apparent stab wounds. Paramedics responded to treat the victim, but they died at the scene.
PPB said that one person has been detained and officers are not looking for any other suspects at this time.
The Portland police homicide unit responded to the scene in order to take over the investigation. The westbound lanes of SE Powell were temporarily closed between SE 170th Avenue and SE 174th for the investigation, though eastbound lanes remained open.
Portland has seen a documented rise in homicides since 2019, particularly deadly shootings. The city's homicide rate rose 207% from 2019 through the end of 2021.
This year has been a continuation of that trend. By the end of November, PPB had recorded 1,185 confirmed shootings in the city, with 355 people injured. Of the 91 total homicides thus far this year, at least 74 have been shootings, as of last week's count.
The homicide numbers provided by PPB do not include people killed in police shootings. There have been nine shootings involving Portland police this year, the most since the agency began posting this data in 2010. Four of them were fatal.
This is a developing story and will be updated with more details as they emerge.


[ad_2]

Source link